The hosts of the Writers, Ink podcast!
---
J.D. Barker is the New York Times and international best-selling author of numerous novels, including DRACUL and THE FOURTH MONKEY. His latest, A CALLER'S GAME, released February 22. He is currently collaborating with James Patterson. His books have been translated into two dozen languages, sold in more than 150 countries, and optioned for both film and television. Barker resides in coastal New Hampshire with his wife, Dayna, and their daughter, Ember.
---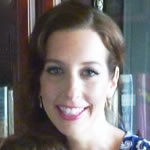 Christine Daigle is the co-author of the traditionally published steampunk novel, The Emerald Key, and two sci-fi and horror serials/series, The Molecule Thief and Dark is a Way, under the pen name LP Styles. She is the past co-host of the podcast The Serial Fiction show. She lives in Ontario with her husband, son, and mercurial cat. She's also a neuropsychologist, ex figure skater, and sea glass collector.
---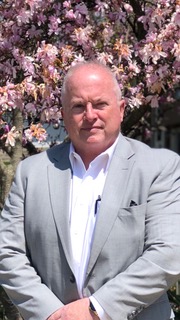 Patrick O'Donnell is a retired police sergeant who after serving on the streets of Milwaukee for 25 years in a variety of assignments, including being in charge of gang squads and other special cars. He has been in charge of thousands of crime scenes and investigations, including homicides, sexual assaults, and robberies.
He is the host of the popular podcast, Cops and Writers, and has published eight books under his name and various pen names. The most recent is the Brew City Blues series, which is based on his time on the streets of Milwaukee.
His hobbies are physical fitness, riding his Harley-Davidson motorcycle, and solving world problems with other coppers while smoking a cigar.
---
JP Rindfleisch IX is the co-author of the Leah Ackerman Series, a Dark Paranormal Academy Series, with author A.B. Cohen and co-author to the LGBT Paranormal Humor Serial NRDS with author Jeff Elkins. They are also the author of the LGBT cozy urban fantasy serial, Mandrake Manor. They are the past co-host of the podcast The Serial Fiction show and Write Away Podcast. JP lives in Rockford, Illinois with their partner and menagerie of animals, where they foster community with local writers and business owners.
---
Kevin Tumlinson is an award-winning and bestselling author of hundreds of novels and non-fiction books. Known as "the Voice of Indie Publishing," he's helped thousands of will-be and working authors to build and grow their writing careers, through his work in podcasting, public speaking, and as Director of Marketing & PR for Draft2Digital. Kevin is an inveterate world traveler, and can usually be found writing from cafes, coffee shops, and hotel lobbies around the world.