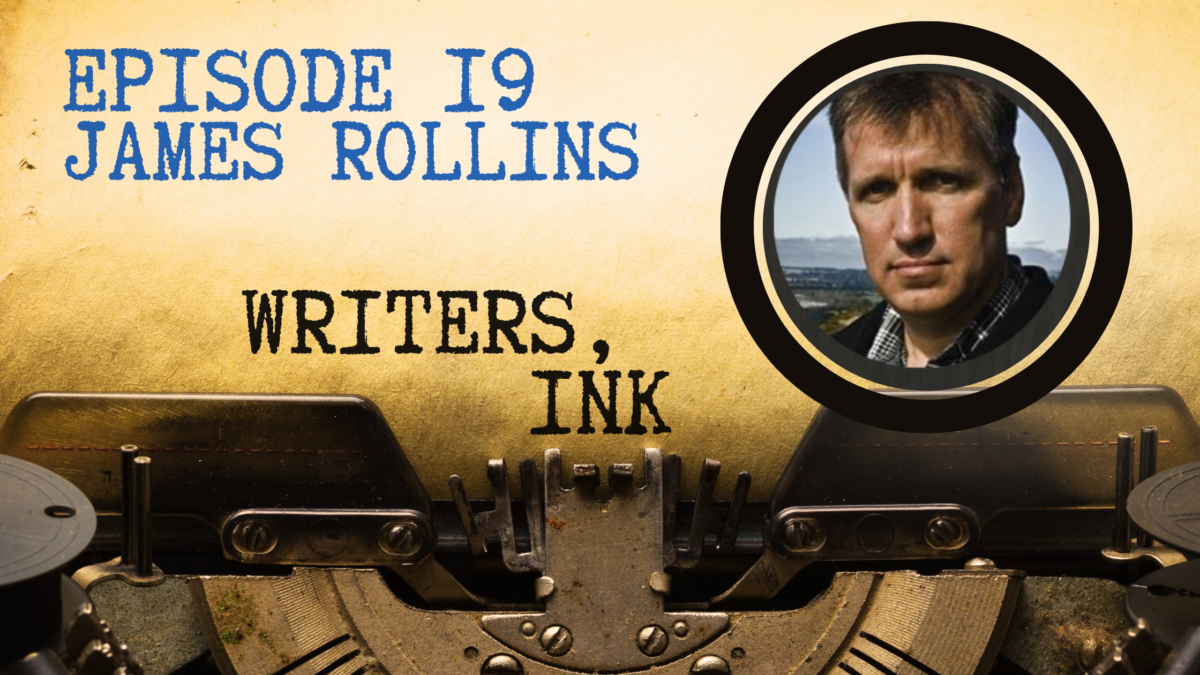 Captivating Readers with James Rollins
James Rollins has been captivating readers for decades. By running ideas past his critique group, traveling to story locations and speaking to locals, and sticking to a ninety-day research plan, he attains enough knowledge to create settings and storylines that feel authentic. Rollins is well-known for his bestselling Sigma Force series, a thrilling collection of tales following the strange and somewhat otherworldly encounters of an elite covert operations force. His brand-new fantasy series, Moon Fall, will be released next year.

From Amazon.com:
James Rollins is the #1 New York Times bestselling author of international thrillers, translated into more than forty languages, with more than 20 million copies sold. The New York Times says, "Rollins is what you might wind up with if you tossed Michael Crichton and Dan Brown into a particle accelerator together," and NPR calls his work "Adventurous and enormously engrossing." Rollins unveils unseen worlds, scientific breakthroughs, and historical secrets–and does it all at breakneck speed and with stunning suspense. A practicing veterinarian, Rollins has pursued scuba, spelunking, and other adventures around the world, and currently lives and writes in Lake Tahoe, Nevada.

Whether you're traditionally published or indie, writing a good book is only the first step in becoming a successful author. The days of just turning a manuscript into your editor and walking away are gone. If you want to succeed in today's publishing world, you need to understand every aspect of the business – editing, formatting, marketing, contracts. It all starts with a good book, then the real work begins.

Join international bestselling author J.D. Barker and indie powerhouse, J. Thorn, as they gain unique insight and valuable advice from the most prolific and accomplished authors in the business.

In this episode, you'll discover:
How Rollins structures his research
Rollins' story building tools
The importance of critique groups
How to employ sympathy builders
The magic formula to capture a reader
Links:
J. D. Barker – http://jdbarker.com/

J. Thorn – https://theauthorlife.com/

James Rollins – https://jamesrollins.com/

James Rollins' Tips For Writers: https://jamesrollins.com/about/tips-for-writers/

Sandstorm by James Rollins – https://books2read.com/SandstormJamesRollins

The Last Odyssey by James Rollins – https://amzn.to/2QQjTe6

Music by Nicorus – https://cctrax.com/nicorus/dust-to-dust-ep

Voice Over by Rick Ganley – http://www.nhpr.com and recorded at Mill Pond Studio – http://www.millpondstudio.com

Contact – https://writersinkpodcast.com/dev/contact/

"Muggable" quote by Harley Christensen – https://www.mischievousmalamute.com/

*Full disclosure: Some of the links are affiliate links.