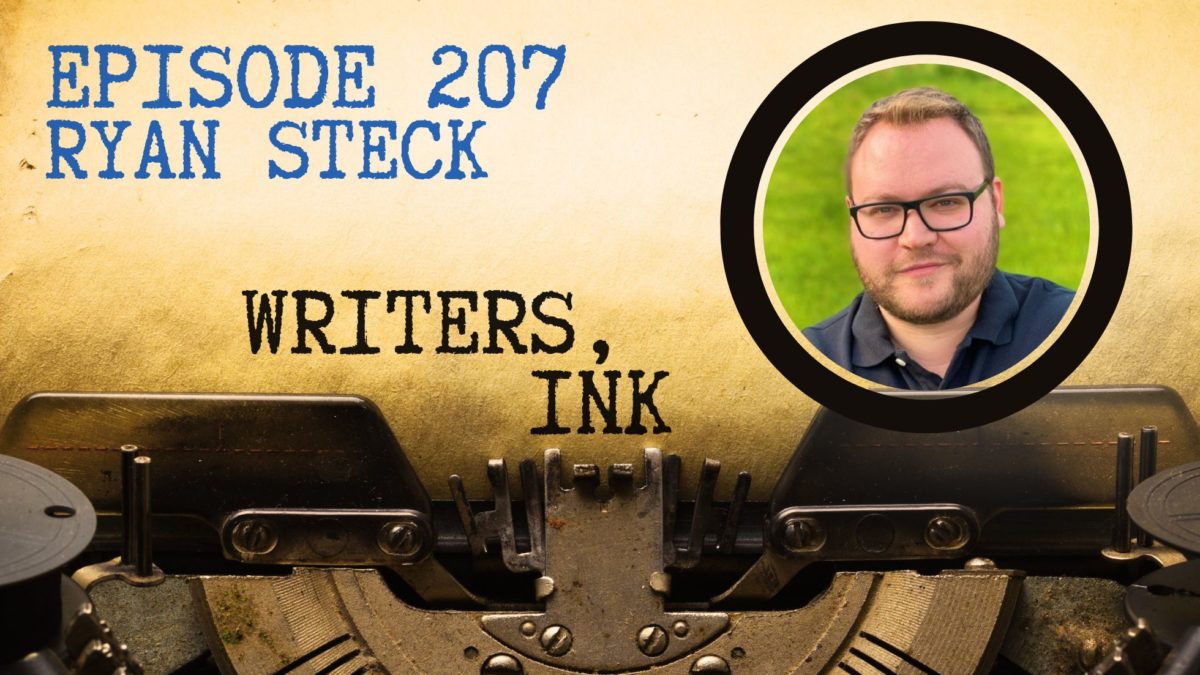 Join hosts J.D. Barker, Christine Daigle, Kevin Tumlinson, and Patrick O'Donnell as they discuss the week's publishing topics, including Amazon's newly released policy on AI works. Then, stick around as Kevin chats with "Real Book Spy" and thriller author Ryan Speck.
Ryan Steck is a freelance editor, an author, and the founder and EIC of The Real Book Spy. Ryan has been named an "Online Influencer" by Amazon and is a regular columnist at CrimeReads. Praised as "One of the hardest working, most thoughtful, and fairest reviewers out there" by #1 New York Times bestselling author Lisa Scottoline, Steck has "quickly established himself as the authority on mysteries and thrillers" (Author A.J. Tata). His latest novel, Lethal Range (Book #2 in the Matthew Redd Thriller series), was released on August 8 and is available now.
---
Check It Out!
Ryan's Books on Amazon! – https://www.amazon.com/stores/author/B09KQHNGHH
The Authors Guild take on Amazon's AI policy – https://authorsguild.org/news/amazons-new-disclosure-policy-for-ai-generated-book-content-is-a-welcome-first-step/
---
Show Links:
Writers, Ink on YouTube! – ⁠⁠⁠https://www.youtube.com/@jdbarker_author/podcasts⁠⁠⁠
J.D. Barker – ⁠⁠⁠https://jdbarker.com/⁠⁠⁠
Christine Daigle – ⁠⁠⁠https://www.christinedaiglebooks.com/⁠⁠⁠
JP Rindfleisch IX – ⁠⁠⁠https://www.jprindfleischix.com/⁠⁠⁠
Kevin Tumlinson – ⁠⁠⁠https://www.kevintumlinson.com/⁠⁠⁠
Patrick O'Donnell – ⁠⁠⁠https://www.copsandwriters.com/⁠⁠⁠
Ryan Steck – https://therealbookspy.com/
---
TODAY'S SPONSOR:
AutoCrit – https://www.autocrit.com/jd (click this link to take advantage of our Writers, Ink special offer!!!)
Written Word Media – https://www.writtenwordmedia.com/
---
Other Links
Best of BookTok – ⁠⁠⁠https://bestofbooktok.com/⁠⁠⁠
Booktrib – ⁠⁠https://booktrib.com/author/writers-ink/⁠⁠
Music by Nicorus – ⁠⁠⁠https://cctrax.com/nicorus/dust-to-dust-ep⁠⁠⁠
Voice Over by Rick Ganley – ⁠⁠⁠http://www.nhpr.com⁠⁠⁠ and recorded at Mill Pond Studio – ⁠⁠⁠http://www.millpondstudio.com⁠⁠⁠
Show notes & audio production by Geoff Emberlyn – ⁠https://twitter.com/horrorstoic⁠⁠⁠
Website Design by Word & Pixel – ⁠⁠⁠http://wordandpixel.com/⁠⁠⁠
Contact – ⁠⁠⁠https://writersinkpodcast.com/contact/⁠⁠⁠
*NOTE: Some of the links are affiliate links.