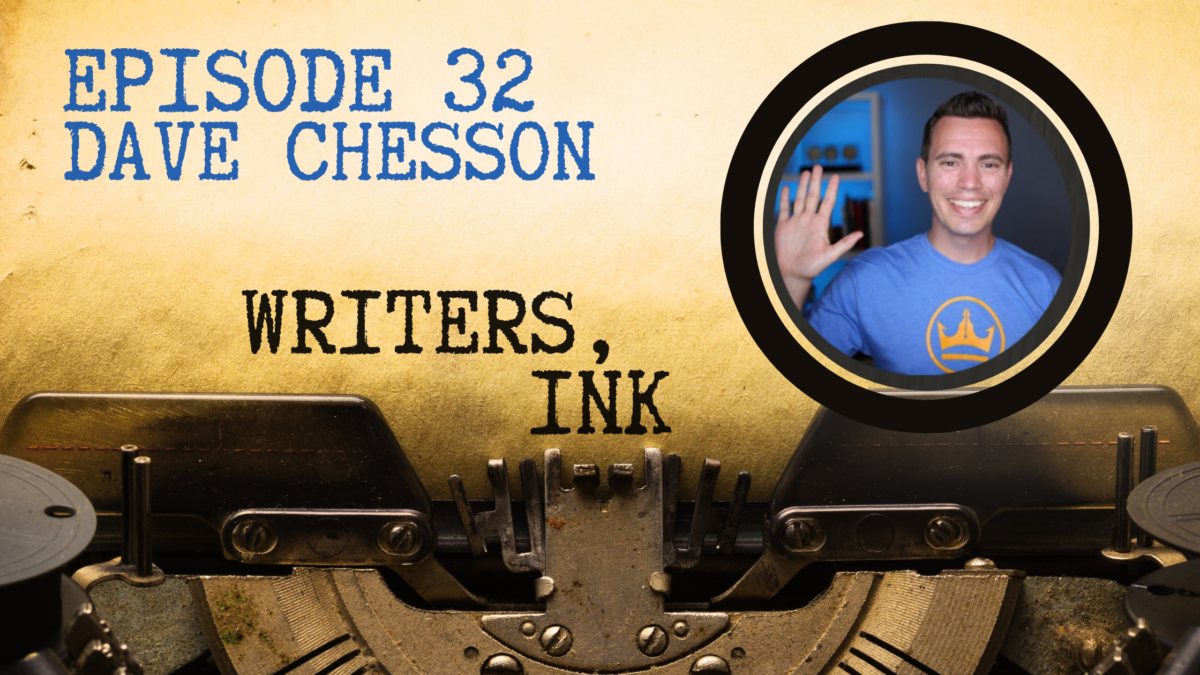 Marketing on Amazon with Dave Chesson
Through dissecting the website's algorithms, understanding the relationship between keywords and sales, and applying an entrepreneurial mindset, master coder Dave Chesson has gained a solid understanding of how to market a book on Amazon. Chesson is the mastermind behind Kindlepreneur, an online blog and podcast that shares his extensive marketing knowledge with authors around the world. He is also the creator of Rocket, a self-publishing software that provides authors with useful analytics and keyword suggestions for their books. Links to Kindlepreneur and Rocket can be found below.
From Kindlepreneur.com:
When I'm not lightsaber dueling with little Jedi, or sipping tea with princesses, I'm testing new book marketing tactics, and helping authors improve their book sales. I'm also the creator of Publisher Rocket, a software that helps authors see what's really going on in the Kindle marketing, and thus pick better keywords and categories to help them sell more books. I've worked with multiple New York Times bestselling authors like Ted Dekker and the marketing team behind L.Ron Hubbard, as well as top writers like Pat Flynn and Jeff Goins. To help all writers learn the art of book marketing, I created Kindlepreneur as a free source for authors with the sole goal of giving you everything you need to take action, and see results.
Whether you're traditionally published or indie, writing a good book is only the first step in becoming a successful author. The days of just turning a manuscript into your editor and walking away are gone. If you want to succeed in today's publishing world, you need to understand every aspect of the business – editing, formatting, marketing, contracts. It all starts with a good book, then the real work begins.
Join international bestselling author J.D. Barker and indie powerhouse, J. Thorn, as they gain unique insight and valuable advice from the most prolific and accomplished authors in the business.
In this episode, you'll discover:
Why Amazon ads require effort to maintain
Why keywords matter
When to use a subtitle
How to understand the buyer's process
The importance of making consistent sales over time
Links:
J. D. Barker – http://jdbarker.com/
J. Thorn – https://theauthorlife.com/
Dave Chesson – https://kindlepreneur.com/who-is-dave-chesson/
Kindlepreneur – https://kindlepreneur.com/
Rocket – https://publisherrocket.com/
Save Indie Bookstores – https://www.saveindiebookstores.com
Music by Nicorus – https://cctrax.com/nicorus/dust-to-dust-ep
Voice Over by Rick Ganley – http://www.nhpr.com and recorded at Mill Pond Studio – http://www.millpondstudio.com
Contact – https://writersinkpodcast.com/dev/contact/
"Muggable" quote by Harley Christensen – https://www.mischievousmalamute.com/
*Full disclosure: Some of the links are affiliate links.