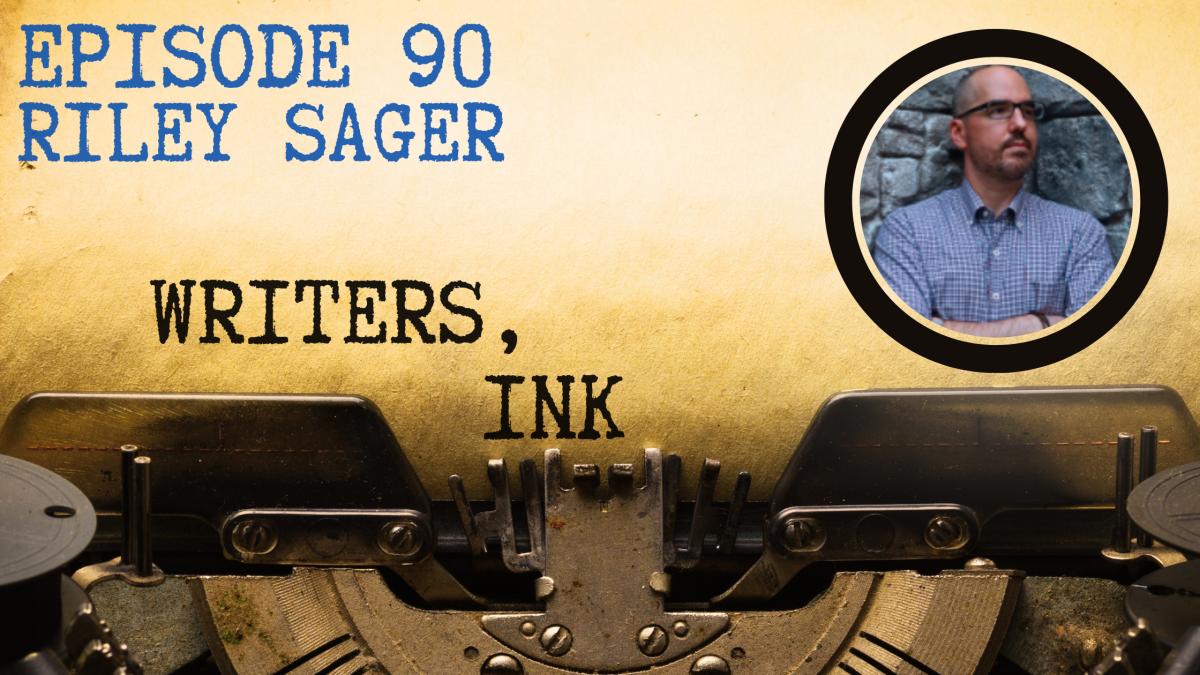 Simplicity Is Key with NYT Bestseller Riley Sager
A girl, a killer, a car– the premise for bestseller Riley Sager's latest novel, Survive the Night, feels dauntingly simple, but by focusing on solid character development and intense dialogue while omitting needless setting changes and extra characters, he allows the simple brilliance of the story's concept to shine through. Riley, a returning guest on the podcast, is the international bestseller of Final Girls and is known for other bestselling novels like The Last Time I Lied and Lock Every Door. To purchase Survive the Night, follow the link below.
From Amazon.com:
Riley Sager is the pseudonym of a former journalist, editor and graphic designer. Now a full-time author, Riley's first thriller, FINAL GIRLS, became a national and international bestseller that's been translated into more than 25 languages. His subsequent novels, THE LAST TIME I LIED, LOCK EVERY DOOR and HOME BEFORE DARK, were instant New York Times bestsellers. His newest thriller, SURVIVE THE NIGHT, will be released in June. A native of Pennsylvania, Riley now lives in Princeton, New Jersey. When he's not working on his next novel, he enjoys reading, cooking and going to the movies as much as possible. His favorite film is "Rear Window." Or maybe "Jaws." But probably, if he's being honest, "Mary Poppins."
Whether you're traditionally published or indie, writing a good book is only the first step in becoming a successful author. The days of just turning a manuscript into your editor and walking away are gone. If you want to succeed in today's publishing world, you need to understand every aspect of the business – editing, formatting, marketing, contracts. It all starts with a good book, then the real work begins.
Join international bestselling author J.D. Barker and indie powerhouses, J. Thorn and Zach Bohannon, as they gain unique insight and valuable advice from the most prolific and accomplished authors in the business.
In this episode, you'll discover:
The cons of using too much nostalgia
Why different mediums impact the feel of a story
How to pace yourself when writing
How to keep your readers off balance
The importance of a good title
Links:
J. D. Barker – http://jdbarker.com/
J. Thorn – https://theauthorlife.com/
Zach Bohannon – https://zachbohannon.com/
J.'s Vella project – https://www.amazon.com/kindle-vella/product/B0994PXSP1
Riley Sager – https://www.rileysagerbooks.com/
Survive the Night – https://mybook.to/SurviveTheNight
Story Rubric – http://storyrubric.com
Nonfic Rubric – http://nonficrubric.com
The Career Author Summit 2021 – https://thecareerauthor.com/summit2021/
Proudly sponsored by Kobo Writing Life – https://kobowritinglife.com/
Music by Nicorus – https://cctrax.com/nicorus/dust-to-dust-ep
Voice Over by Rick Ganley – http://www.nhpr.com and recorded at Mill Pond Studio – http://www.millpondstudio.com
Contact – https://writersinkpodcast.com/dev/contact/
*Full disclosure: Some of the links are affiliate links.