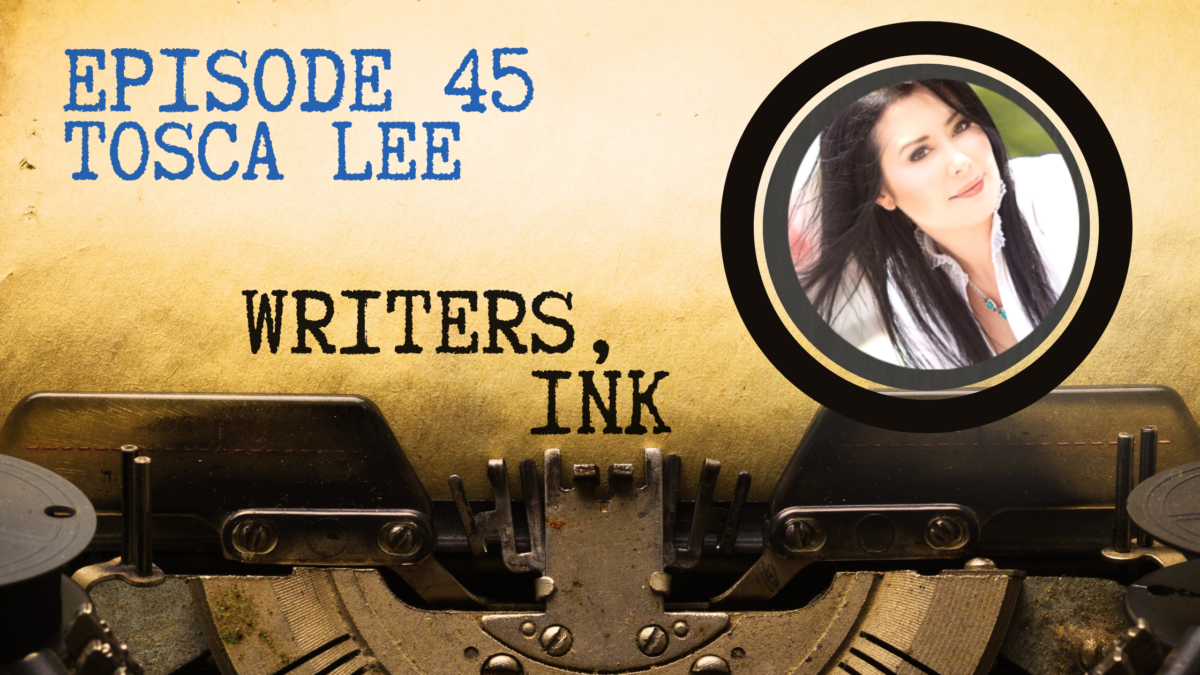 The Advantages of Co-Writing with Tosca Lee
Bestselling author Tosca Lee has taken full advantage of the co-writing process. Through writing with various partners, she's proven that co-writing is a great way to expand your readership, revitalize your voice, and learn key new skills, and that it is an essential challenge for all successful authors to conquer. Tosca has published a diverse set of thriller and historical novels and is well-known for The Line Between, The House of Bathory duology, and the Books of Mortals series, which she co-wrote with fellow bestseller Ted Dekker. Her sequel to The Line Between, A Single Light, is available now.
From Amazon.com:
Tosca Lee is the award-winning, New York Times bestselling author of eleven novels including A SINGLE LIGHT, THE LINE BETWEEN, THE PROGENY, THE LEGEND OF SHEBA, ISCARIOT, and the Books of Mortals series with New York Times bestseller Ted Dekker. Her work has been translated into seventeen languages and been optioned for TV and film. A notorious night-owl, she loves movies, playing football with her kids, and sending cheesy texts to her husband.
Whether you're traditionally published or indie, writing a good book is only the first step in becoming a successful author. The days of just turning a manuscript into your editor and walking away are gone. If you want to succeed in today's publishing world, you need to understand every aspect of the business – editing, formatting, marketing, contracts. It all starts with a good book, then the real work begins.
Join international bestselling author J.D. Barker and indie powerhouse, J. Thorn, as they gain unique insight and valuable advice from the most prolific and accomplished authors in the business.
In this episode, you'll discover:
How Tosca met Ted Dekker
Helpful tips for finding a co-writer
Why historical writers need to research extensively
Why you should be active in reading groups
How speaking engagements can boost your readership
Links:
J. D. Barker – http://jdbarker.com/
J. Thorn – https://theauthorlife.com/
Tosca Lee – https://toscalee.com/
The Line Between by Tosca Lee – https://mybook.to/linebetween
A Single Light by Tosca Lee – https://mybook.to/singlelight
Forbidden (Books of Mortals Book 1) by Tosca Lee and Ted Dekker – https://mybook.to/forbiddenbook
Music by Nicorus – https://cctrax.com/nicorus/dust-to-dust-ep
Voice Over by Rick Ganley – http://www.nhpr.com and recorded at Mill Pond Studio – http://www.millpondstudio.com
Contact – https://writersinkpodcast.com/dev/contact/
"Muggable" quote by Harley Christensen – https://www.mischievousmalamute.com/
*Full disclosure: Some of the links are affiliate links.