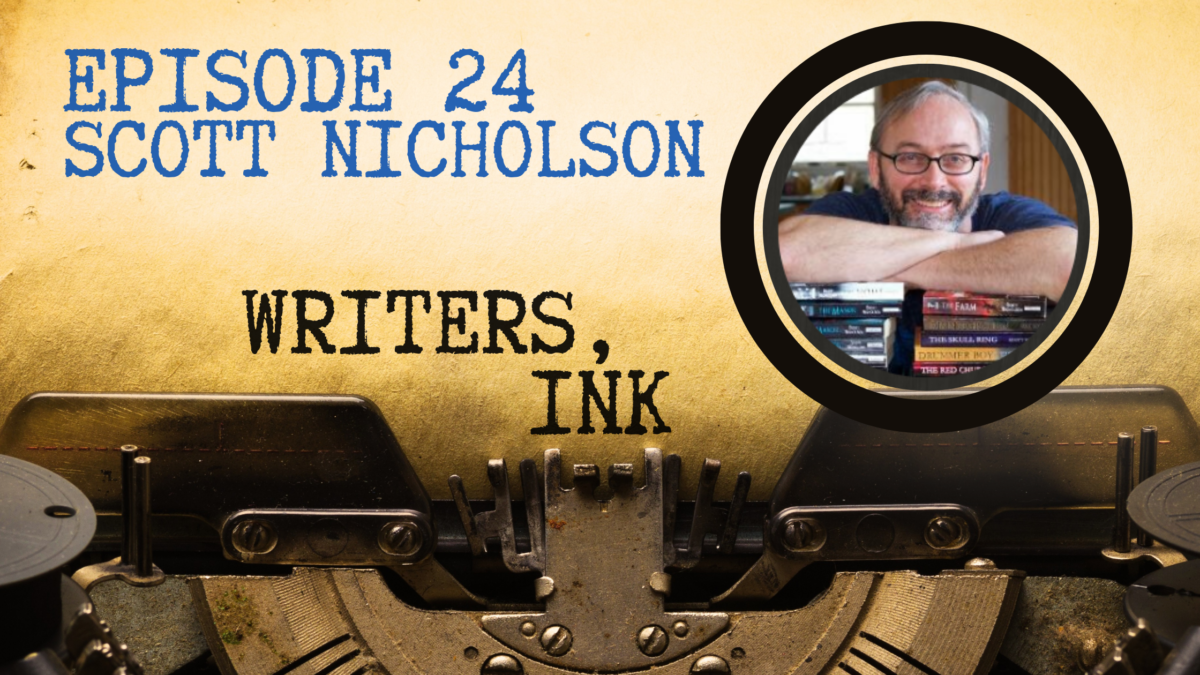 The Business of Writing with Scott Nicholson
International bestselling author Scott Nicholson knows a thing or two about the business of writing. With experience in both the traditional and independent publishing worlds as well as the overseas market, he is able to make his already thrilling reads even more appealing by clever use of advertising and market knowledge. Nicholson has written over a hundred thrillers and short stories and has sold millions of copies worldwide. He is most known for his Sheriff Littlefield series, centered around the chilling mystery of a haunted Appalachian church. Scott's latest addition to the series, McFall, is available now.
From Amazon.com:
I've written more than 30 novels, about 80 short stories, four children's books, some comic books, screenplays, and a couple of non-fiction books, as well as five collaborations with J.R. Rain. Many of my tales are based on supernatural legends from the Southern Appalachian Mountains, and I also write mystery and suspense thrillers that are most often compared to the work of Stephen King and Dean Koontz. I've branched into dark science fiction with my After, Next, and MIM*X series.
Whether you're traditionally published or indie, writing a good book is only the first step in becoming a successful author. The days of just turning a manuscript into your editor and walking away are gone. If you want to succeed in today's publishing world, you need to understand every aspect of the business – editing, formatting, marketing, contracts. It all starts with a good book, then the real work begins.
Join international bestselling author J.D. Barker and indie powerhouse, J. Thorn, as they gain unique insight and valuable advice from the most prolific and accomplished authors in the business.
In this episode, you'll discover:
How to step into the self-publishing world
How to build a sustainable career as an author
How to advertise to foreign markets
The philosophy behind paid advertising
The importance of a newsletter or mailing list
The importance of retaining uniqueness
Links:
J. D. Barker – http://jdbarker.com/
J. Thorn – https://theauthorlife.com/
Scott Nicholson – http://www.authorscottnicholson.com/
McFall by Scott Nicholson – https://books2read.com/McFall
The Red Church by Scott Nicholson – https://books2read.com/RedChurch
Save Indie Bookstores – https://www.saveindiebookstores.com
Music by Nicorus – https://cctrax.com/nicorus/dust-to-dust-ep
Voice Over by Rick Ganley – http://www.nhpr.com and recorded at Mill Pond Studio – http://www.millpondstudio.com
Contact – https://writersinkpodcast.com/dev/contact/
"Muggable" quote by Harley Christensen – https://www.mischievousmalamute.com/
*Full disclosure: Some of the links are affiliate links.