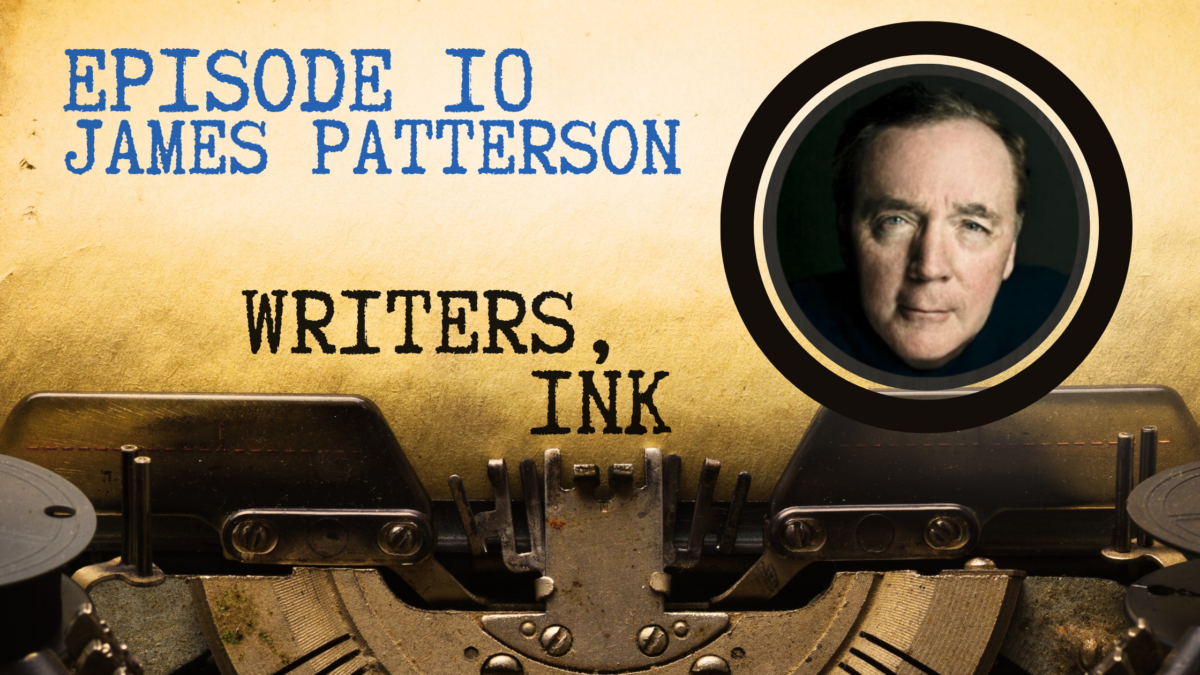 The Importance of Passion and Perseverance with James Patterson
James Patterson knows the importance of passion and perseverance when it comes to a career as a writer. He is the bestselling author with 147 published novels, 114 of which made the New York Times bestsellers list, and he holds the Guinness World Record for most #1 New York Times bestsellers. His classic thriller, Along Came a Spider, inspired twenty-five sequels and a film adaptation starring Morgan Freeman. James also runs The Patterson Family Foundation and the James Patterson Teacher Education Scholarships.

From Amazon.com:
James Patterson is the world's bestselling author, best known for his many enduring fictional characters and series, including Alex Cross, the Women's Murder Club, Michael Bennett, Maximum Ride, Middle School, I Funny, and Jacky Ha-Ha. Patterson's writing career is characterized by a single mission: to prove to everyone, from children to adults, that there is no such thing as a person who "doesn't like to read," only people who haven't found the right book. He's given over a million books to schoolkids and over forty million dollars to support education, and endowed over five thousand college scholarships for teachers. He writes full-time and lives in Florida with his family. Learn more at jamespatterson.com.

Whether you're traditionally published or indie, writing a good book is only the first step in becoming a successful author. The days of just turning a manuscript into your editor and walking away are gone. If you want to succeed in today's publishing world, you need to understand every aspect of the business – editing, formatting, marketing, contracts. It all starts with a good book, then the real work begins.

Join international bestselling author J.D. Barker and indie powerhouse, J. Thorn, as they gain unique insight and valuable advice from the most prolific and accomplished authors in the business.

In this episode, you'll discover:
How James Patterson structures his stories
Why every story needs an outline
Why successful authors are innovators
Why a great book is its own best ad
How to be more aware of your readers' needs
The amazing work of The Patterson Family Foundation
Links:
James Patterson – https://www.jamespatterson.com/

James Patterson Masterclass – https://shareasale.com/r.cfm?b=963720&u=2285884&m=62509&urllink=&afftrack=

Along Came a Spider by James Patterson – https://books2read.com/AlongCameASpider

The Patterson Family Foundation – https://www.thepattersonfoundation.org/

J. D. Barker – http://jdbarker.com/

J. Thorn – https://theauthorlife.com/

Music by Nicorus – https://cctrax.com/nicorus/dust-to-dust-ep

Voice Over by Rick Ganley – http://www.nhpr.com and recorded at Mill Pond Studio – http://www.millpondstudio.com

Contact – https://writersinkpodcast.com/dev/contact/

*Full disclosure: Some of the links are affiliate links.