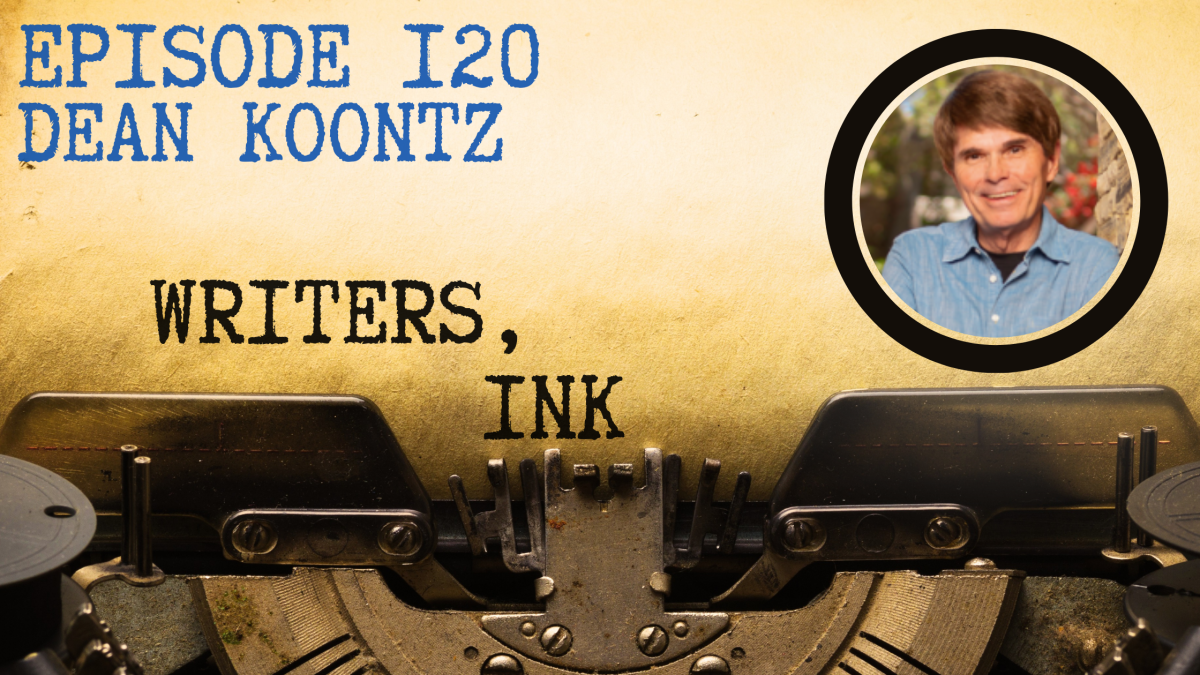 The Secrets to Success with #1 NYT Bestseller Dean Koontz
In this episode, legendary author Dean Koontz shares his secrets to success; from sticking to a rigorous daily writing routine to writing across genres, he shares his tried and tested tips and techniques for becoming a better author. One of the most well known authors in the world, Dean has been writing for over fifty years and has sold over 500 million copies worldwide. To order his latest novel, Quicksilver, follow the link below.
From Amazon.com:
Dean Koontz, the author of many #1 New York Times bestsellers, lives in Southern California with his wife, Gerda, their golden retriever, Elsa, and the enduring spirits of their goldens, Trixie and Anna.
J.K. Rowling was nearly homeless when she wrote the first Harry Potter book. Stephen King penned CARRIE on a small desk wedged between a washer and dryer. James Patterson worked in advertising and famously wrote the Toys "R" Us theme song long before becoming an author.
Whether you're traditionally published or indie, writing a good book is only the first step in becoming a successful author. The days of just turning a manuscript into your editor and walking away are gone. If you want to succeed in today's publishing world, you need to understand every aspect of the business – editing, formatting, marketing, contracts. It all starts with a good book, then the real work begins.
Join international bestselling author J.D. Barker and indie powerhouses, J. Thorn and Zach Bohannon, as they gain unique insight and valuable advice from the most prolific and accomplished authors in the business.
In this episode, you'll discover:
Why Dean writes page by page
How to tell when a publisher's input is correct
How to write across genres
What young writers are doing wrong
One of Dean's favorite craft tips
Links:
J. D. Barker – http://jdbarker.com/
J. Thorn – https://theauthorlife.com/
Zach Bohannon – https://zachbohannon.com/
NLA End of Year Stats: https://nelsonagency.com/2022/01/2021-nla-end-of-year-stats/
Best of BookTook – https://bestofbooktok.com/
Dean Koontz – https://www.deankoontz.com/
Quicksilver – https://mybook.to/QuicksilverBook
Story Rubric – http://storyrubric.com
Nonfic Rubric – http://nonficrubric.com
Scene Rubric – http://scenerubric.com
Proudly sponsored by Kobo Writing Life – https://kobowritinglife.com/
Music by Nicorus – https://cctrax.com/nicorus/dust-to-dust-ep
Voice Over by Rick Ganley – http://www.nhpr.com and recorded at Mill Pond Studio – http://www.millpondstudio.com
Contact – https://writersinkpodcast.com/dev/contact/
*Full disclosure: Some of the links are affiliate links.