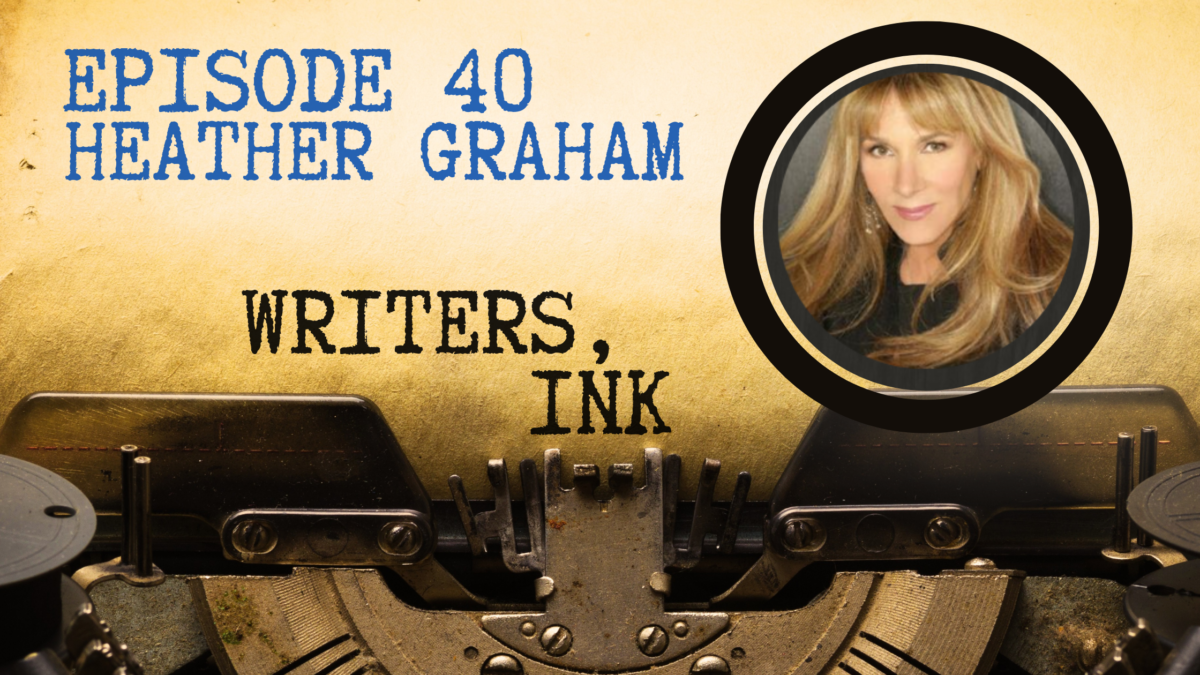 Immersing Yourself in Your Story with Heather Graham
Heather Graham lives to immerse herself in her stories. Whether she is speaking to former FBI agents, searching for small town legends, or taking part in a seance, she uses her encounters to intricately build and understand her characters and storylines. Heather is a long-time bestselling author with over 200 books published and over 600 million sales worldwide. She writes anything from historical fiction to romance to paranormal thrillers and is well known for her extensive Krewe of Hunters series and for hosting the yearly Vampire Ball at the RT Convention. Graham's upcoming release, Dreaming Death, will be available next month.
From Amazon.com:
New York Times and USA Today bestselling author, Heather Graham, majored in theater arts at the University of South Florida. After a stint of several years in dinner theater, back-up vocals, and bartending, she stayed home after the birth of her third child and began to write. Her first book was with Dell, and since then, she has written over two hundred novels and novellas including category, suspense, historical romance, vampire fiction, time travel, occult and Christmas family fare.
Whether you're traditionally published or indie, writing a good book is only the first step in becoming a successful author. The days of just turning a manuscript into your editor and walking away are gone. If you want to succeed in today's publishing world, you need to understand every aspect of the business – editing, formatting, marketing, contracts. It all starts with a good book, then the real work begins.
Join international bestselling author J.D. Barker and indie powerhouse, J. Thorn, as they gain unique insight and valuable advice from the most prolific and accomplished authors in the business.
In this episode, you'll discover:
The history of the Vampire Ball
The key differences between writing historical vs. contemporary fiction
The benefits of writing with kids
Why Heather's writing is so diverse
Heather's writing schedule
Links:
J. D. Barker – http://jdbarker.com/
J. Thorn – https://theauthorlife.com/
Heather Graham – https://www.theoriginalheathergraham.com/
Dreaming Death by Heather Graham – https://books2read.com/DreamingDeath
Phantom Evil (Krewe of Hunters Book 1) by Heather Graham – https://books2read.com/PhantomEvil
Music by Nicorus – https://cctrax.com/nicorus/dust-to-dust-ep
Voice Over by Rick Ganley – http://www.nhpr.com and recorded at Mill Pond Studio – http://www.millpondstudio.com
Contact – https://writersinkpodcast.com/dev/contact/
"Muggable" quote by Harley Christensen – https://www.mischievousmalamute.com/
*Full disclosure: Some of the links are affiliate links.