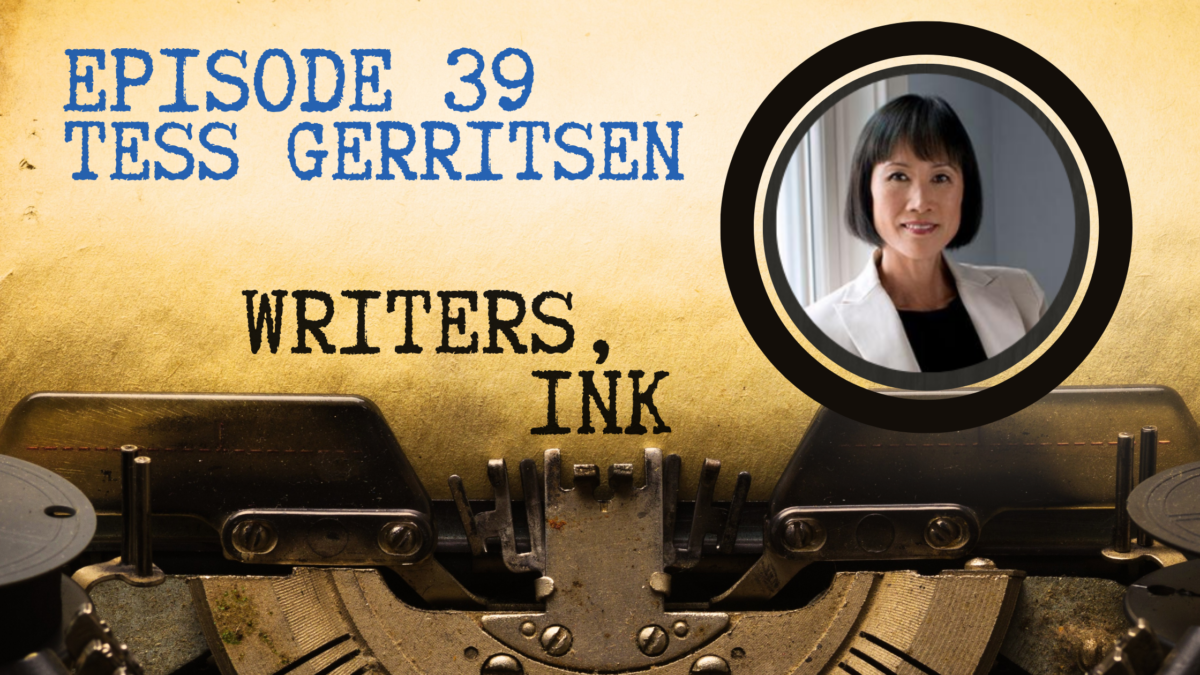 The Benefits of Drafting on Paper with Tess Gerritsen
Tess Gerritsen uses the benefits of drafting on paper to her advantage. By handwriting first drafts and only using technology to print out digital versions, she allows her writing to be flawed, catches these mistakes early, and ends up with final drafts that are polished. Tess is an internationally bestselling author who is well known for writing the medical thriller Harvest and the Rizzoli & Isles series, the latter of which inspired a TV series of the same name. She is also the proud co-creator of Magnificent Beast, a documentary that chases the ancient origins of the pork taboo. Gerritsen's upcoming murder mystery, Choose Me, will be available next year.
From Amazon.com:
Tess's first medical thriller, Harvest, was released in hardcover in 1996, and it marked her debut on the New York Times bestseller list. Her suspense novels since then have been: Life Support (1997), Bloodstream (1998), Gravity (1999), The Surgeon (2001), The Apprentice (2002), The Sinner (2003), Body Double (2004), Vanish (2005), The Mephisto Club (2006), The Bone Garden (2007), The Keepsake (2008; UK title: Keeping the Dead), Ice Cold (2010; UK title: The Killing Place), The Silent Girl (2011), Last To Die (2012), Die Again (2014), Playing With Fire (2015), and I Know A Secret (2017). Her books have been published in forty countries, and more than 30 million copies have been sold around the world.
Whether you're traditionally published or indie, writing a good book is only the first step in becoming a successful author. The days of just turning a manuscript into your editor and walking away are gone. If you want to succeed in today's publishing world, you need to understand every aspect of the business – editing, formatting, marketing, contracts. It all starts with a good book, then the real work begins.
Join international bestselling author J.D. Barker and indie powerhouse, J. Thorn, as they gain unique insight and valuable advice from the most prolific and accomplished authors in the business.
In this episode, you'll discover:
Why handwriting a first draft works so well
Why you should still print out later drafts
When to write for yourself vs. your audience
The pros and cons of writing scripts vs. books
The unsure future of the publishing industry
Links:
J. D. Barker – http://jdbarker.com/
J. Thorn – https://theauthorlife.com/
Dumpster Tears – https://writersinkpodcast.com/dev/wp-content/uploads/dumpster.jpg
KENP Read for KU Royalty Calculator – https://publishwide.com/kenp-royalty-calculator/
Tess Gerritsen – https://www.tessgerritsen.com/
Harvest by Tess Gerritsen – https://books2read.com/HarvestBook
The Surgeon (Rizzoli & Isles Book 1) by Tess Gerritsen – https://books2read.com/TheSurgeon
Magnificent Beast – https://www.magnificentbeastmovie.com/
Music by Nicorus – https://cctrax.com/nicorus/dust-to-dust-ep
Voice Over by Rick Ganley – http://www.nhpr.com and recorded at Mill Pond Studio – http://www.millpondstudio.com
Contact – https://writersinkpodcast.com/dev/contact/
"Muggable" quote by Harley Christensen – https://www.mischievousmalamute.com/
*Full disclosure: Some of the links are affiliate links.