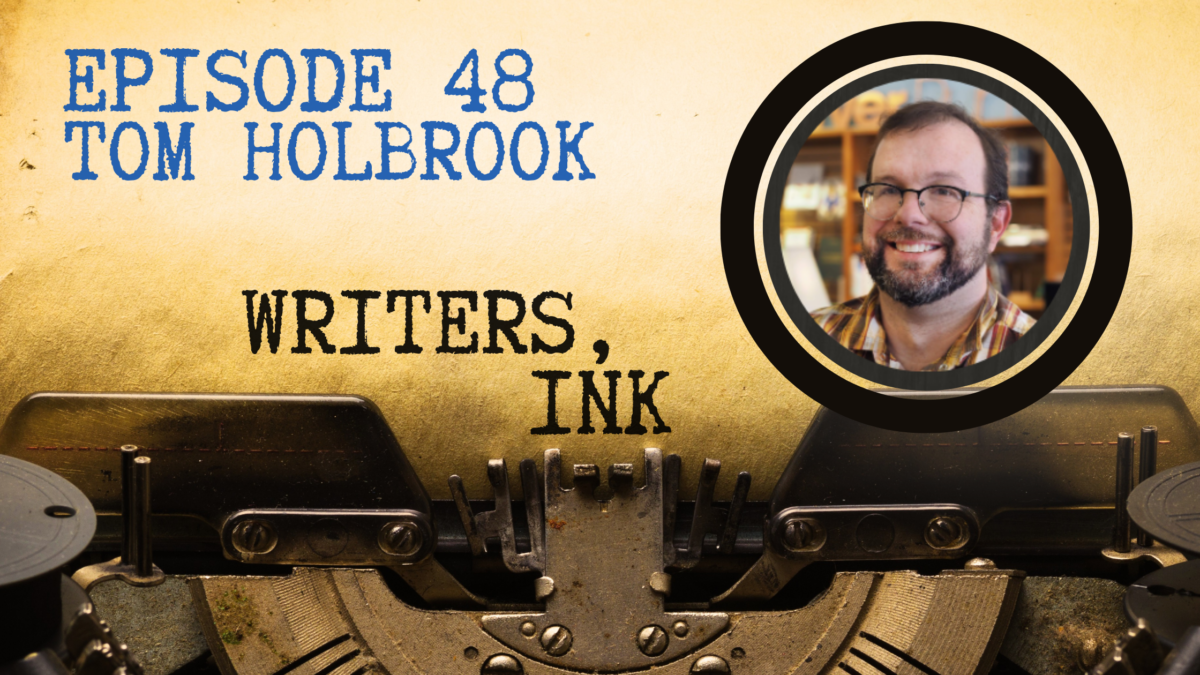 Keeping Bookstores Alive with Tom Holbrook
Tom Holbrook has been keeping bookstores alive since 2002, when he opened RiverRun Bookstore in Portsmouth, New Hampshire. By showcasing a variety of indie books, helping aspiring writers edit and sell their work, and hosting book signings and other events for smaller authors, Tom has made a healthy impact on his local indie scene and has kept the spirit of physical books alive in a world that is becoming increasingly virtual. Over nearly two decades of owning a bookstore, he has also written a few books of his own and has helped local indie authors publish many more. Fortunately, RiverRun has stood strong through the pandemic, a historically tough time for small businesses, and remains a staple of Portsmouth.
Whether you're traditionally published or indie, writing a good book is only the first step in becoming a successful author. The days of just turning a manuscript into your editor and walking away are gone. If you want to succeed in today's publishing world, you need to understand every aspect of the business – editing, formatting, marketing, contracts. It all starts with a good book, then the real work begins.
Join international bestselling author J.D. Barker and indie powerhouse, J. Thorn, as they gain unique insight and valuable advice from the most prolific and accomplished authors in the business.
In this episode, you'll discover:
How Tom created RiverRun
Why audiobooks aren't as profitable for bookstores
Why bookstores need to have "extras"
The importance of assisting local indie authors
How COVID has affected indie stores and writers
Links:
J. D. Barker – http://jdbarker.com/
J. Thorn – https://theauthorlife.com/
Tom Holbrook – riverrunbookstore@gmail.com
RiverRun Bookstore – https://riverrunbookstore.com/
Music by Nicorus – https://cctrax.com/nicorus/dust-to-dust-ep
Voice Over by Rick Ganley – http://www.nhpr.com and recorded at Mill Pond Studio – http://www.millpondstudio.com
Contact – https://writersinkpodcast.com/dev/contact/
"Muggable" quote by Harley Christensen – https://www.mischievousmalamute.com/
*Full disclosure: Some of the links are affiliate links.