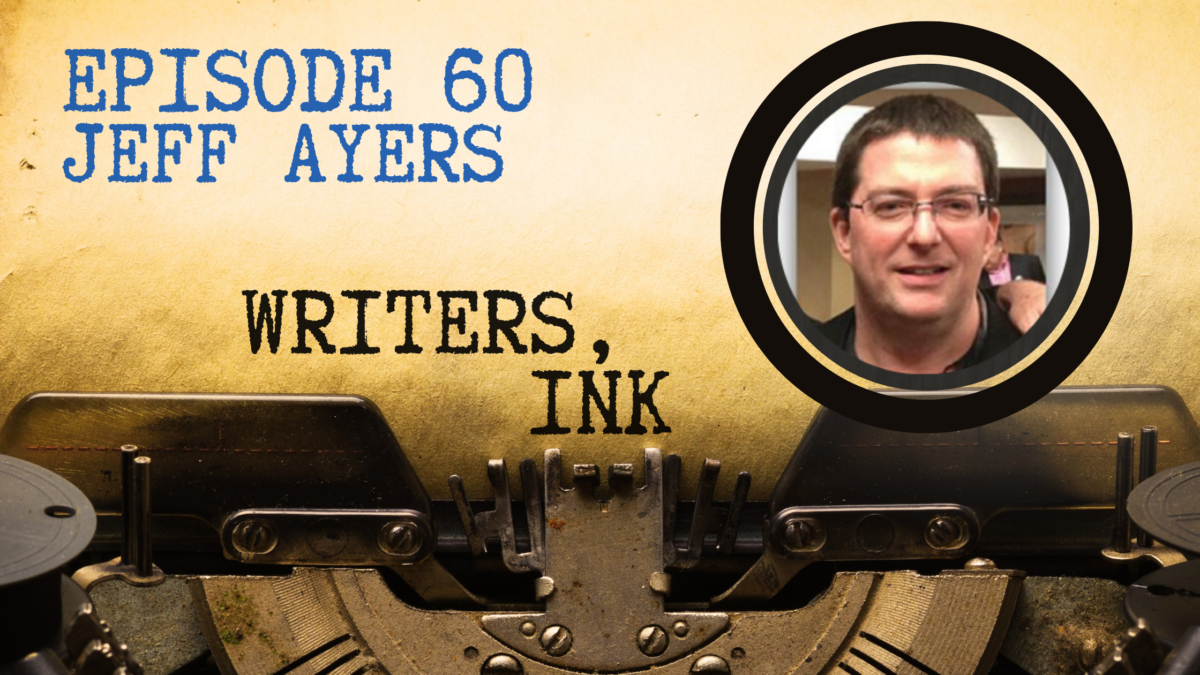 Overlooked Marketing Tips with International Thriller Writers' Jeff Ayers
ThrillerFest Co-Executive Director Jeff Ayers is dedicated to exposing authors to useful but commonly avoided marketing techniques. Through ThrillerFest, Jeff and others like him teach underappreciated skills like pitching a book to an agent, writing a query letter, and reflecting on edits and feedback. Jeff is an accomplished author who has published both fiction and non-fiction works. He is well known for his Star Trek companion, Voyages of Imagination, writing book reviews under The Associated Press, and for his contributions to the International Thriller Writers. To contact Jeff, write to jeffayersauthor@gmail.com.
Guest Bio:
Jeff Ayers is the author of several works of fiction and non-fiction, including Voyages of Imagination: The Star Trek Fiction Companion, in which he covered over 550 novels and interviewed 350 authors to cover the history of the Star Trek publishing landscape. He wrote the upcoming Sigma Guide for author James Rollins and his agent is currently shopping to various publishers a mystery, a conspiracy thriller, and a non-fiction project. He is a freelance book reviewer for The Associated Press, a retired public research librarian, and the Co-Executive Director of Thrillerfest for the International Thriller Writers. He co-hosts a podcast with John Raab of Suspense Magazine called Beyond the Cover, and earlier this month produced the Night of a Thousand Authors for the Atria Mystery Bus.
Whether you're traditionally published or indie, writing a good book is only the first step in becoming a successful author. The days of just turning a manuscript into your editor and walking away are gone. If you want to succeed in today's publishing world, you need to understand every aspect of the business – editing, formatting, marketing, contracts. It all starts with a good book, then the real work begins.
Join international bestselling author J.D. Barker and indie powerhouses, J. Thorn and Zach Bohannon, as they gain unique insight and valuable advice from the most prolific and accomplished authors in the business.
In this episode, you'll discover:
How Jeff became an author
Why you need to know how to pitch a story
Other marketing tips that most writers forget about
How to learn new skills through the ITW
If ThrillerFest will happen in 2021
Links:
J. D. Barker – http://jdbarker.com/
J. Thorn – https://theauthorlife.com/
Runes, Ravens, & Revenants (J.'s 2021 short story experiment). Offer expires on January 8, 2021 – https://jthorn.net/2021shortstories/
Jeff Ayers – jeffayersauthor@gmail.com
Voyages of Imagination: The Star Trek Fiction Companion by Jeff Ayers – https://mybook.to/voyages
ThrillerFest – https://thrillerfest.com
Proudly sponsored by Kobo Writing Life – https://kobowritinglife.com/
Music by Nicorus – https://cctrax.com/nicorus/dust-to-dust-ep
Voice Over by Rick Ganley – http://www.nhpr.com and recorded at Mill Pond Studio – http://www.millpondstudio.com
Contact – https://writersinkpodcast.com/dev/contact/
*Full disclosure: Some of the links are affiliate links.