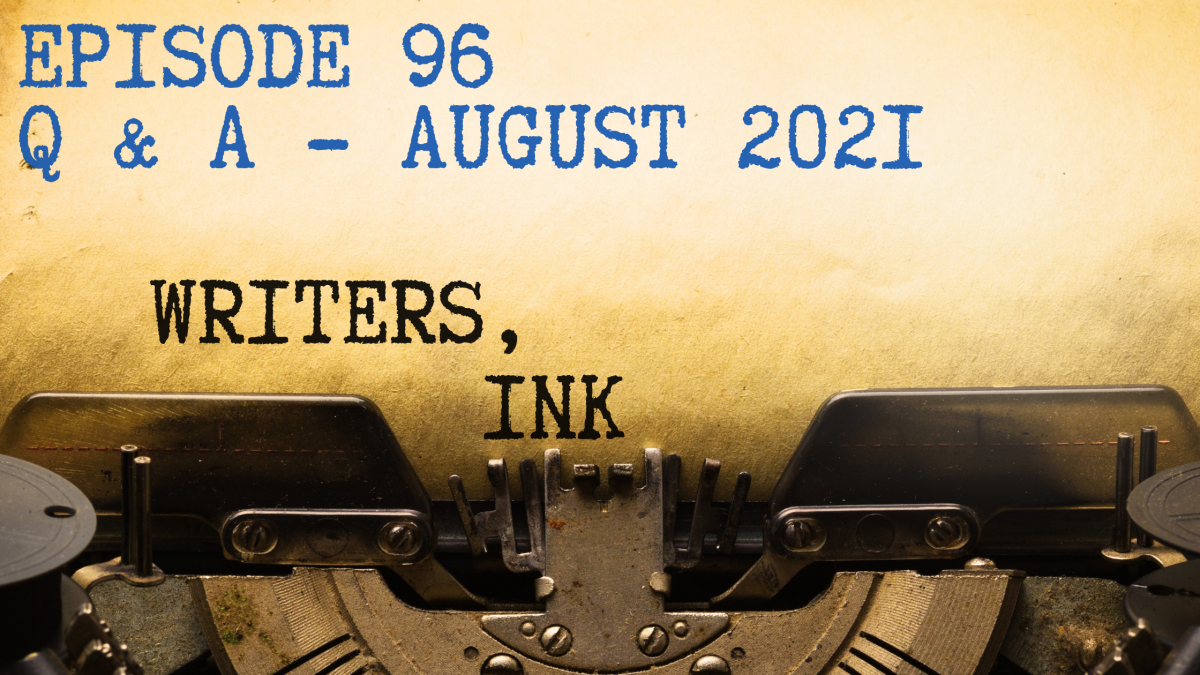 Q&A Episode – August 2021
In this monthly q & a session, the guys answer listener questions.
Whether you're traditionally published or indie, writing a good book is only the first step in becoming a successful author. The days of just turning a manuscript into your editor and walking away are gone. If you want to succeed in today's publishing world, you need to understand every aspect of the business – editing, formatting, marketing, contracts. It all starts with a good book, then the real work begins.
Join international bestselling author J.D. Barker and indie powerhouses, J. Thorn and Zach Bohannon, as they gain unique insight and valuable advice from the most prolific and accomplished authors in the business.
Join us on Patreon and ask your question LIVE on the podcast!
https://www.patreon.com/writersinkpodcast
Questions asked:
Will malevolent construction workers who infiltrate homes and never leave be incorporated into JD's next horror novel?
JD… have you considered approaching HGTV about your own show?
How do you protect your work legally?
Where can you find beta readers?
J, re: your short story experiment, do you stockpile concepts or write whatever strikes you when you sit down to write that week's story?
Zach… if someone only has a half day of extra time when they attend the Career Author Summit in September, what are a few Nashville must-do's?
What do you think improves the chance of a novel being film optioned? Ignore author name, sales and marketing.
Links:
J. D. Barker – http://jdbarker.com/
J. Thorn – https://theauthorlife.com/
Zach Bohannon – https://zachbohannon.com/
Story Rubric – http://storyrubric.com
Nonfic Rubric – http://nonficrubric.com
Proudly sponsored by Kobo Writing Life – https://kobowritinglife.com/
Music by Nicorus – https://cctrax.com/nicorus/dust-to-dust-ep
Voice Over by Rick Ganley – http://www.nhpr.com and recorded at Mill Pond Studio – http://www.millpondstudio.com
Contact – https://writersinkpodcast.com/dev/contact/
*Full disclosure: Some of the links are affiliate links.