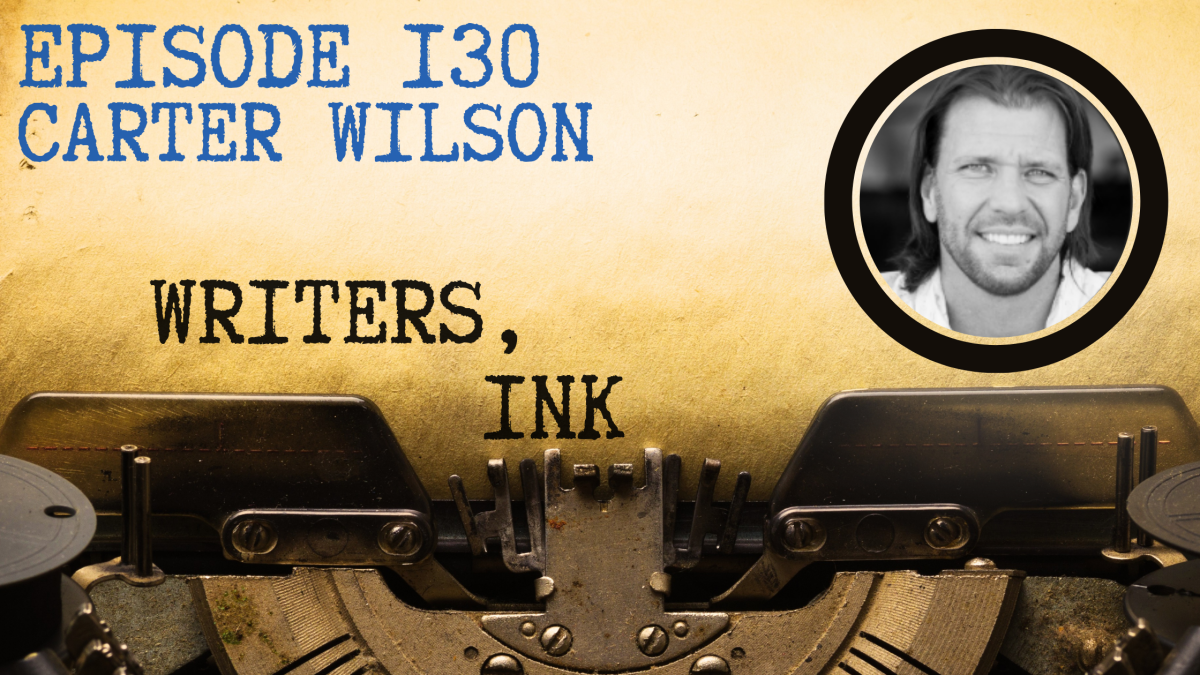 Bestseller Carter Wilson never writes the same book twice. By choosing to write standalone novels instead of series, he keeps his worldbuilding skills sharp, forcing himself to write new, unique characters in new settings for each book. Carter is a bestselling author of eight standalone psychological thrillers, including The Dead Girl in 2A and Revelation. To preorder his latest book, The New Neighbor, follow the link below.
From Amazon.com:
USA Today bestselling author Carter Wilson has written eight critically acclaimed, standalone psychological thrillers, as well as numerous short stories. He is an ITW Thriller Award finalist, a four-time winner of the Colorado Book Award, and his works have been optioned for television and film. Carter lives in Erie, Colorado in a Victorian house that is spooky but isn't haunted…yet. To check Carter's appearance calendar, subscribe to his irreverent monthly newsletter, or to inquire about his availability for speaking events, book clubs, or media requests, please visit www.carterwilson.com.
J.K. Rowling was nearly homeless when she wrote the first Harry Potter book. Stephen King penned CARRIE on a small desk wedged between a washer and dryer. James Patterson worked in advertising and famously wrote the Toys "R" Us theme song long before becoming an author.
Whether you're traditionally published or indie, writing a good book is only the first step in becoming a successful author. The days of just turning a manuscript into your editor and walking away are gone. If you want to succeed in today's publishing world, you need to understand every aspect of the business – editing, formatting, marketing, contracts. It all starts with a good book, then the real work begins.
Join international bestselling author J.D. Barker and indie powerhouses, J. Thorn and Zach Bohannon, as they gain unique insight and valuable advice from the most prolific and accomplished authors in the business.
In this episode, you'll discover:
How to write a good author newsletter
How to write a book from one scene
How to avoid stereotypical characters
How your character's gender affects your writing voice
Why Carter prefers consistent writing over binge writing
Links:
J. D. Barker – http://jdbarker.com/
J. Thorn – https://theauthorlife.com/
Zach Bohannon – https://zachbohannon.com/
The Author Life Summit 2022 – https://theauthorlife.com/summit2022/
Carter Wilson – https://carterwilson.com/
The New Neighbor – https://mybook.to/NewNeighbor
Best of BookTook – https://bestofbooktok.com/
The Carbon Almanac – https://books2read.com/carbonalmanac
Story Rubric – http://storyrubric.com
Nonfic Rubric – http://nonficrubric.com
Scene Rubric – http://scenerubric.com
Proudly sponsored by Kobo Writing Life – https://kobowritinglife.com/
Music by Nicorus – https://cctrax.com/nicorus/dust-to-dust-ep
Voice Over by Rick Ganley – http://www.nhpr.com and recorded at Mill Pond Studio – http://www.millpondstudio.com
Contact – https://writersinkpodcast.com/dev/contact/
*Full disclosure: Some of the links are affiliate links.