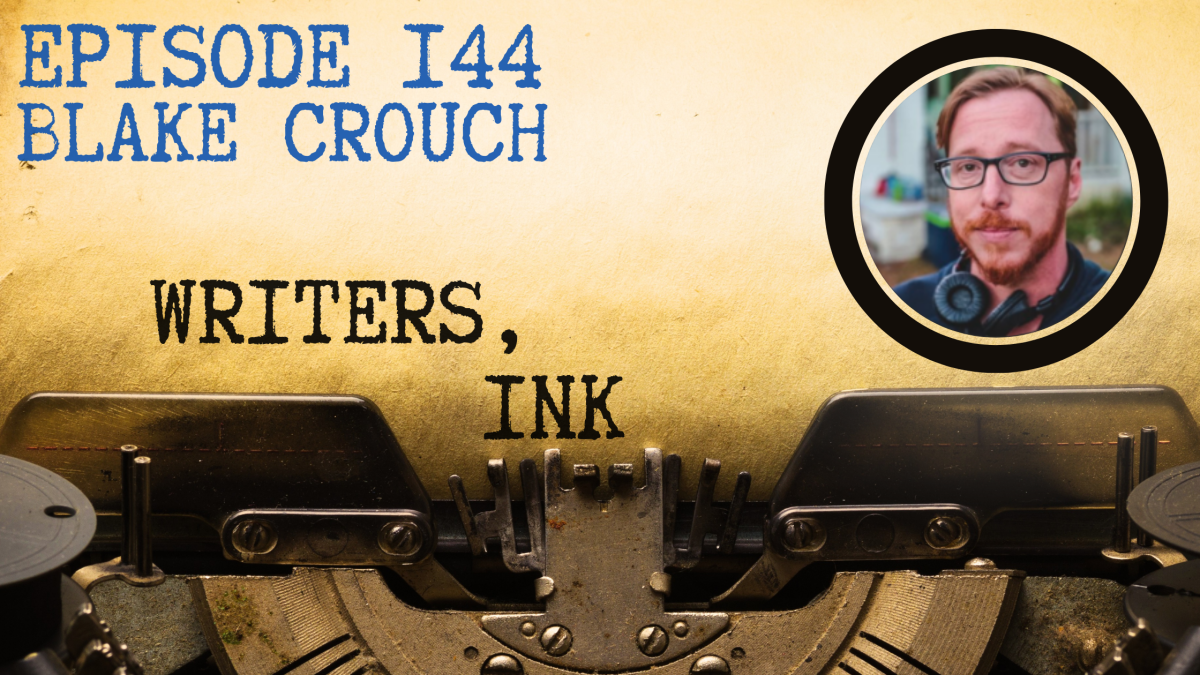 Returning guest Blake Crouch explores the forefront of scientific discovery in his new novel, Upgrade. A gene-editing thriller, Blake pushed himself to go the extra mile for the book, interviewing field experts in biology and physics to keep his sci-fi enticing yet realistic. Blake is a bestselling author well known for works like Dark Matter, Recursion, and Wayward Pines. To preorder Upgrade, follow the link below.
From Amazon.com:
Blake Crouch is a bestselling novelist and screenwriter. His novels include the New York Times bestseller Dark Matter, and the internationally bestselling Wayward Pines trilogy, which was adapted into a television series for FOX. Crouch also created the TNT show Good Behavior, based on his Letty Dobesh novellas. His latest book is Recursion, a sci-fi thriller about memory, and will be published in June 2019. He lives in Colorado.
In this episode, you'll discover:
Why Blake's only tackling big ideas
His process for conducting "deep research"
How he utilizes human evolution in storytelling
His future plans for Dark Matter
Links:
J. D. Barker – http://jdbarker.com/
J. Thorn – https://theauthorlife.com/
Zach Bohannon – https://zachbohannon.com/
2022 Colorado Gold Writers Conference – http://rmfw.org/conference-2022/
Blake Crouch – https://blakecrouch.com/
Upgrade – https://mybook.to/Upgrade
Three Story Method: Writing Scenes – https://books2read.com/threestorymethodws
Best of BookTook – https://bestofbooktok.com/
The Carbon Almanac – https://books2read.com/carbonalmanac
Story Rubric – http://storyrubric.com
Nonfic Rubric – http://nonficrubric.com
Scene Rubric – http://scenerubric.com
Proudly sponsored by Kobo Writing Life – https://kobowritinglife.com/ and Atticus – https://www.atticus.io/
Music by Nicorus – https://cctrax.com/nicorus/dust-to-dust-ep
Voice Over by Rick Ganley – http://www.nhpr.com and recorded at Mill Pond Studio – http://www.millpondstudio.com
Contact – https://writersinkpodcast.com/contact/
*Full disclosure: Some of the links are affiliate links.