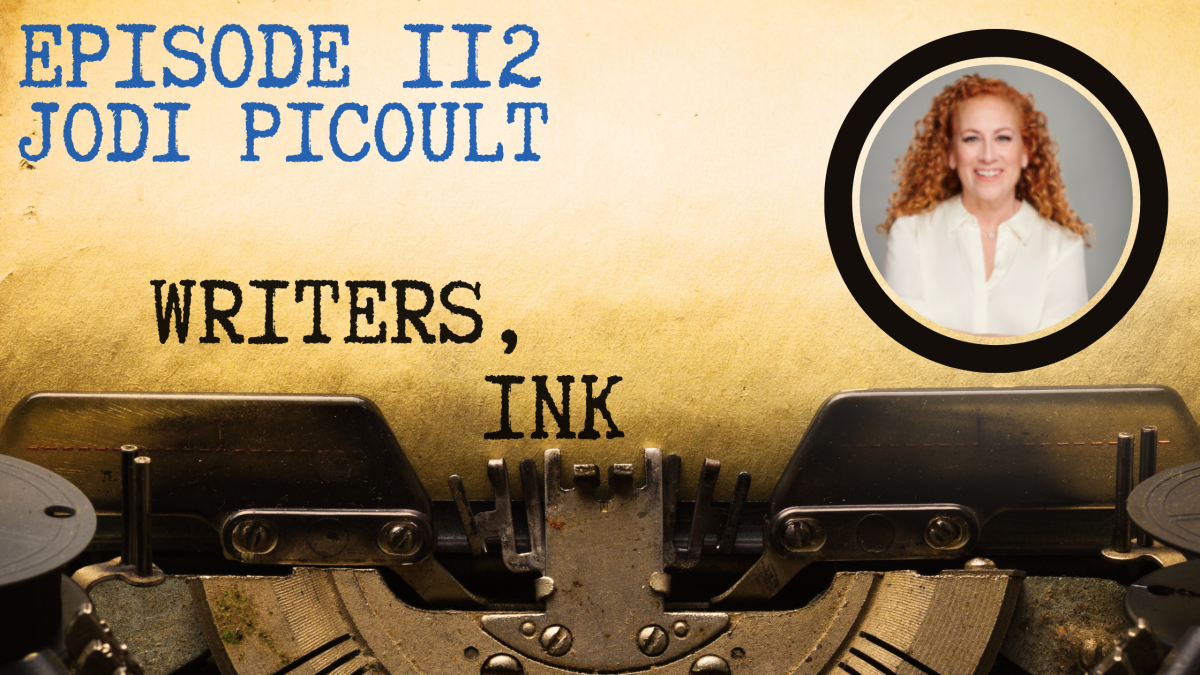 Writing About the Pandemic with NYT Bestseller Jodi Picoult
Bestseller Jodi Picoult didn't back down from the challenge of writing a story set during the pandemic. In her latest novel, Wish You Were Here, she uses her excellent character writing skills and days of research and interview material to compel readers to relive the relatable confusion and chaos of early lockdown through the lens of two lovers separated by travel restrictions. Jodi is well known for bestselling novels like My Sister's Keeper and Small Great Things. She has published 26 books, selling over 40 million copies worldwide. To purchase Wish You Were Here, follow the link below.
From Amazon.com:
Jodi Picoult is the author of twenty five internationally bestselling novels, including MY SISTER'S KEEPER, HOUSE RULES and SMALL GREAT THINGS, and has also co-written two YA books with her daughter Samantha van Leer, BETWEEN THE LINES and OFF THE PAGE. She lives in New Hampshire with her husband and three children. Her most recent adult novel, A SPARK OF LIGHT first published in the UK on 30th October 2018, and was a #1 Sunday Times and New York Times bestseller.
Whether you're traditionally published or indie, writing a good book is only the first step in becoming a successful author. The days of just turning a manuscript into your editor and walking away are gone. If you want to succeed in today's publishing world, you need to understand every aspect of the business – editing, formatting, marketing, contracts. It all starts with a good book, then the real work begins.
Join international bestselling author J.D. Barker and indie powerhouses, J. Thorn and Zach Bohannon, as they gain unique insight and valuable advice from the most prolific and accomplished authors in the business.
In this episode, you'll discover:
How Jodi got through a 16-month quarantine
How the pandemic changed her writing process
How to settle on a setting for your story
Why now is the best time to write about the pandemic
The importance of writing yourself into your characters
Links:
J. D. Barker – http://jdbarker.com/
J. Thorn – https://theauthorlife.com/
Zach Bohannon – https://zachbohannon.com/
Dragons of a Different Tail: 17 Unusual Dragon Tales – https://books2read.com/dragonantho
Jodi Picoult – https://www.garygrossman.com/
Wish You Were Here – https://mybook.to/WishUWereHere
Story Rubric – http://storyrubric.com
Nonfic Rubric – http://nonficrubric.com
Proudly sponsored by Kobo Writing Life – https://kobowritinglife.com/
Music by Nicorus – https://cctrax.com/nicorus/dust-to-dust-ep
Voice Over by Rick Ganley – http://www.nhpr.com and recorded at Mill Pond Studio – http://www.millpondstudio.com
Contact – https://writersinkpodcast.com/dev/contact/
*Full disclosure: Some of the links are affiliate links.