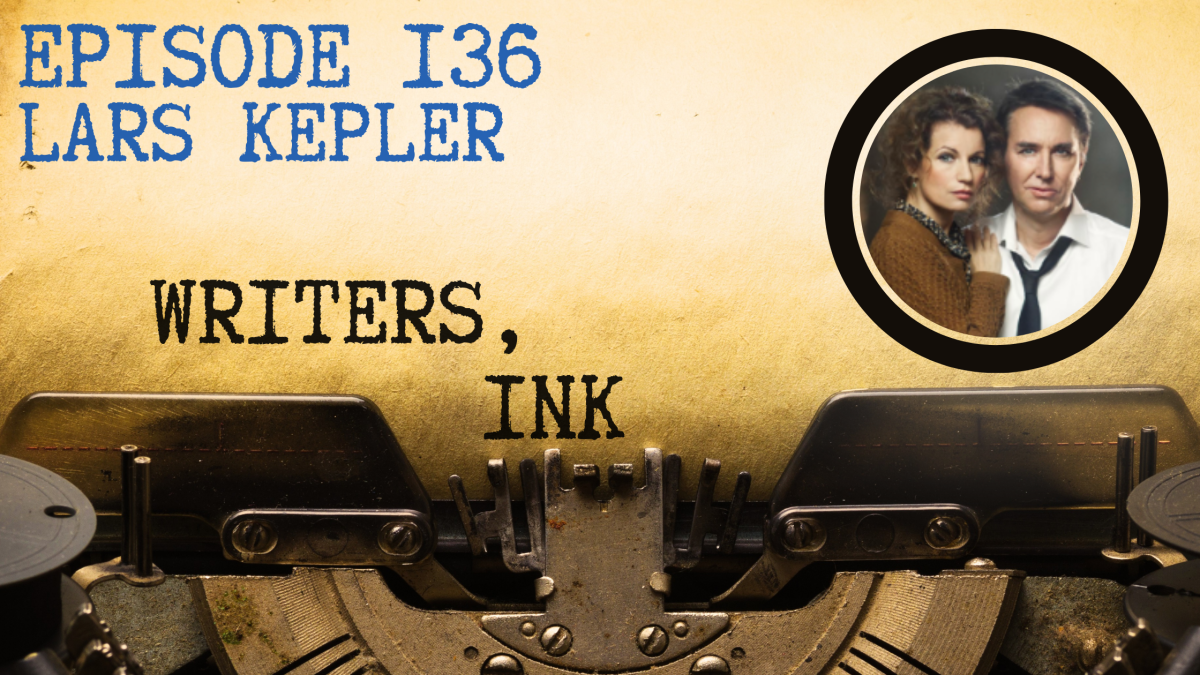 Bestselling husband-wife team Lars Kepler knows a thing or two about writing with your spouse. In writing as in marriage, the Kepler duo must routinely navigate around indecision, such as compromising on important plot points, in order to maintain an efficient and fun writing environment. Kepler is an international bestseller, having sold 16 million copies in 40 languages. To purchase their latest novel, The Mirror Man, follow the link below.
From Amazon.com:
Lars Kepler is a No.1 bestselling international sensation, whose Joona Linna thrillers have sold more than 12 million copies in 40 languages. The first book in the series, The Hypnotist, was selected for the Richard and Judy Book Club and the most recent, Stalker, went straight to No.1 in Sweden, Norway, Holland and Slovakia. Lars Kepler is the pseudonym for writing duo Alexander Ahndoril and Alexandra Coelho Ahndoril. They live with their family in Sweden.
In this episode, you'll discover:
Who is Lars Kepler?
What does research look like during the pandemic?
How they naturally translate Swedish for an English audience
What a typical writing day looks like for Lars
Links:
J. D. Barker – http://jdbarker.com/
J. Thorn – https://theauthorlife.com/
Zach Bohannon – https://zachbohannon.com/
The Author Life Summit 2022 – https://theauthorlife.com/summit2022/
Lars Kepler – https://larskepler.com/
The Mirror Man – https://mybook.to/MirrorMan
Three Story Method: Writing Scenes – https://books2read.com/threestorymethodws
Best of BookTook – https://bestofbooktok.com/
The Carbon Almanac – https://books2read.com/carbonalmanac
Story Rubric – http://storyrubric.com
Nonfic Rubric – http://nonficrubric.com
Scene Rubric – http://scenerubric.com
Proudly sponsored by Kobo Writing Life – https://kobowritinglife.com/
Music by Nicorus – https://cctrax.com/nicorus/dust-to-dust-ep
Voice Over by Rick Ganley – http://www.nhpr.com and recorded at Mill Pond Studio – http://www.millpondstudio.com
Contact – https://writersinkpodcast.com/dev/contact/
*Full disclosure: Some of the links are affiliate links.